Vital - 11 Reasons Why Australians That Care About The Environment Are Choosing Vital's Toothpaste Tablets.
By Sacha B (3mn read)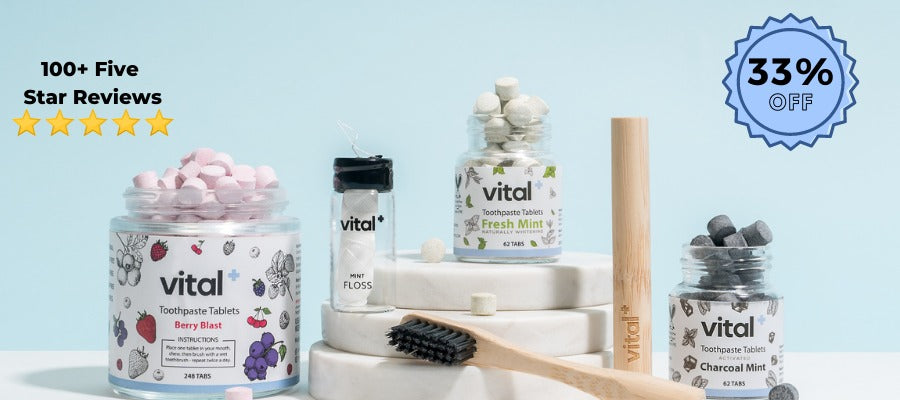 With Climate Change being such an urgent issue, people are switching to a Zero-Waste lifestyle.
Vital Toothpaste is rapidly becoming the go-to #ZeroWaste Oral Care Solution for Australians that are aware of the challenges Planet Earth is facing.
After hearing so many raving reviews from people that were skeptical to get out of their comfort zone and try a new form of toothpaste but are now swearing they'll never go back to normal toothpaste… I had to try it out myself.
So if you want to not only get rid of plastic from your Oral-Care routine but also the harsh chemicals, artificial flavoring & all the other nasty things Big Toothpaste puts on our teeth…
You might want to take 3mn out of your time and read this article.
1. It was created for Sensitive Teeth in mind (it's free of Harsh Chemicals)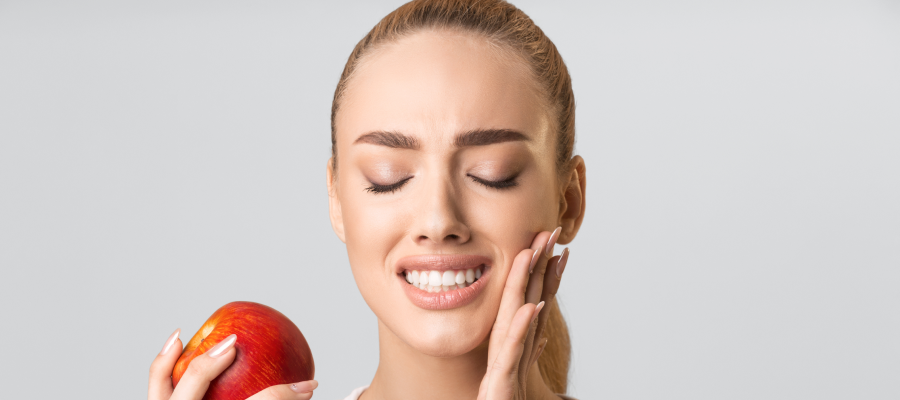 While most brands of toothpaste contain SLS, Parabens, Artificial Flavoring, Propylene Glycol & many other substances your doctor would tell you to never eat or even touch. Vital is keeping its formula simple by taking out harsh chemicals & by focusing only on a very few (less is more) natural ingredients which makes it a perfect option for Sensitive Teeth! 
2. It's The First Toothpaste That Reduces Climate Change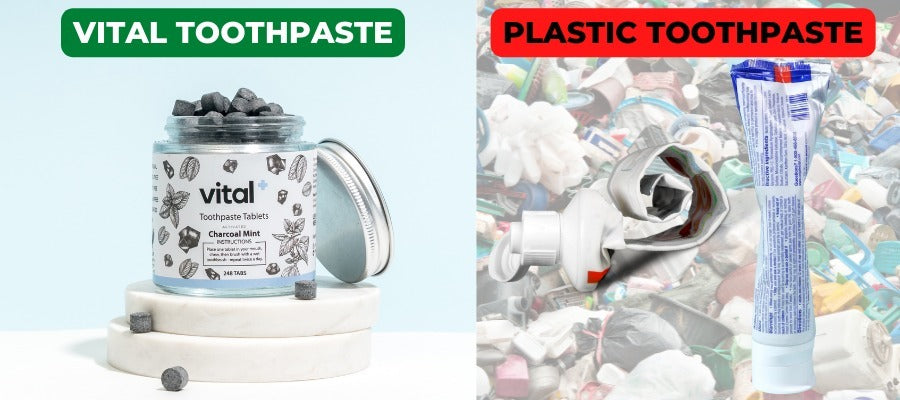 Although plastic takes an astounding 400 years to decompose & every year more than 1 Billion toothpaste tubes are thrown into landfills and oceans (there will be almost 6000 tubes thrown out by the time you finish this article.) Plastic emits gases that warm our world, so by being a 100% plastic-free alternative, Vital is proud to say that they help reduce Climate Change.
3. It Has Helped Thousands Of People Switch To A Zero Waste Lifestyle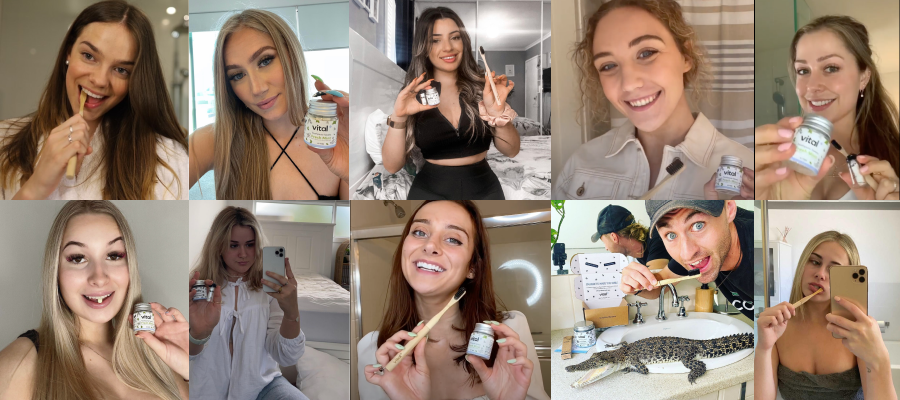 Since launching, Vital made it easy for thousands of people to ditch their plastic toothpaste & adopt a Zero Waste Oral Care Routine. From Toothpaste to Toothbrushes passing through Floss, Vital is the go-to place for many earth-conscious people that want to contribute to the well-being of our planet & their own teeth without having to compromise on quality or taste.
4. It Remineralizes & Strengthens your teeth with Ingredients invented by NASA (yes, really.)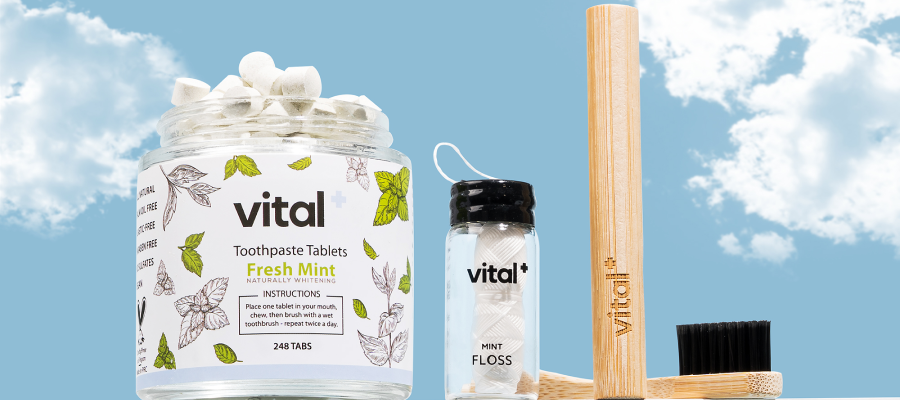 Not only do they take out nasty ingredients that are definitely NOT good for you but they also include nano-particles of a mineral our body naturally produces that NASA invented to help their Astronauts keep their bones & teeth strong in zero gravity called Nano-Hydroxyapatite. But dentists & Big Toothpaste won't ever tell you this because it really does what it says it does. It Strengthens & Remineralizes your teeth. 
5. "Incredible Value" Try From As Little As $0.26 Per Day!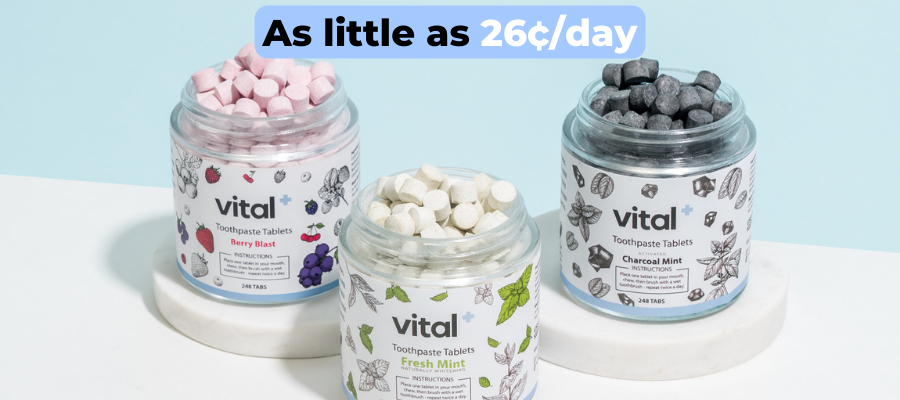 Zero Waste can come with a price tag, however, you can enjoy a plastic-free oral care routine that won't trigger sensitivity and that will remineralize & strengthen your teeth for less than your daily coffee. While they're available as a one-off purchase, many people prefer their subscription so they can save money, get a FREE floss & unlock subscribers-only benefits.
6. Kids Don't Want To Go Back To Normal Toothpaste Once They Try It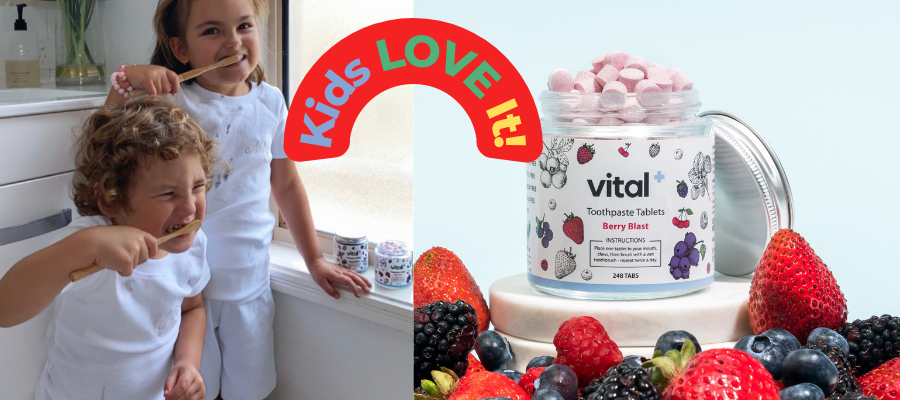 We all know that kids don't like to brush their teeth and while it's not the most fun thing to do, kids that are using Vital's Toothpaste tablets are loving it. They pop one tab in their mouth, chew it, and start brushing & don't feel teeth brushing is a chore anymore!
7. Your Sink Won't Ever Get Messy Again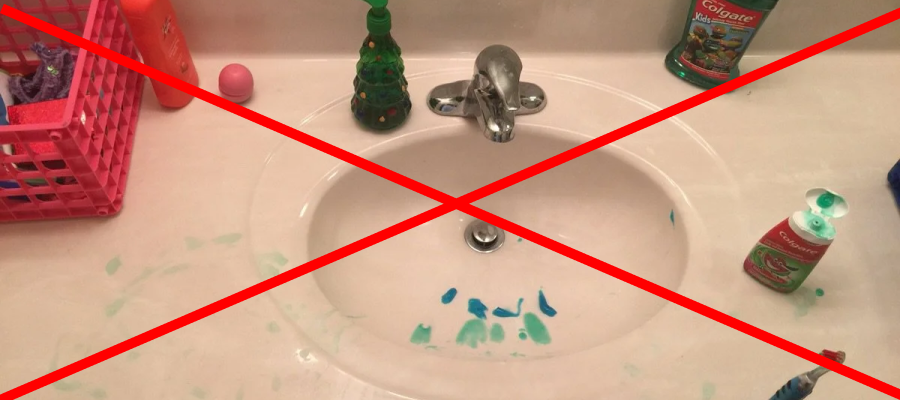 Their tablets contain the perfect dose of toothpaste, no need to put the paste on the brush & take the risk of spilling it on the sink anymore! In short - Vital is cleaner, quicker, healthier, cheaper & better for our world.
8. It makes your smile brighter and detoxifies your teeth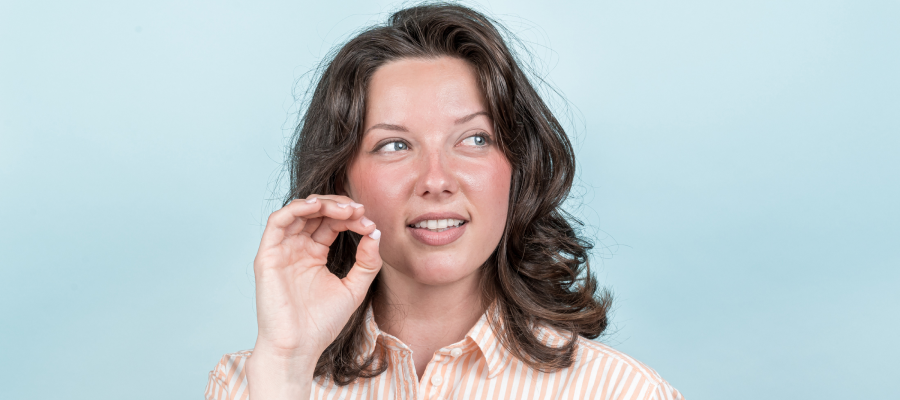 Most eco-friendly products aren't different from their competition except that they're not bad for our planet, but that's it. It's exactly why Vital is so unique. It does more than most toothpaste brands, not only was it made for sensitive teeth, remineralizes & your teeth (more on that later) but it also whitens & detoxifies. It's composed of ingredients like Activated Charcoal that have been proven to remove stains & get you a brighter smile.
9. Amazing Long Term Savings With An Effortless Subscription (No Need To Go To The Supermarket When You're Out of Toothpaste)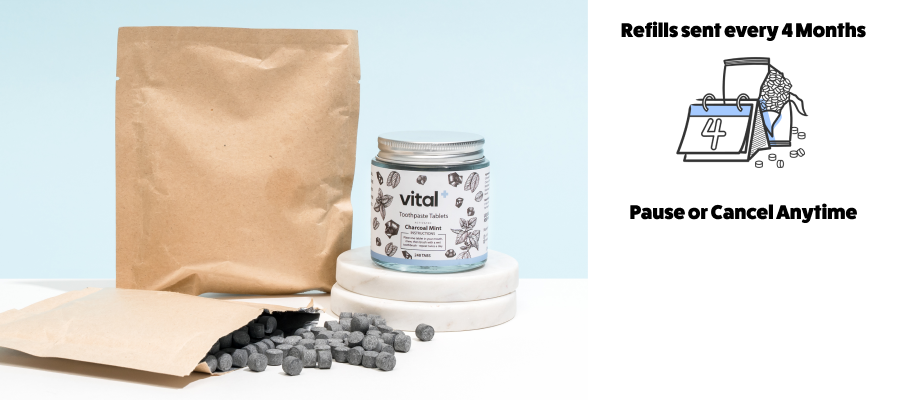 By subscribing to their easy, cancel-anytime 4-month subscription, you can save 33% every four months & get healthy toothpaste for $0.26 per day.And the process couldn't be more straightforward, you'll get your 120-Day supply delivered straight to your door so you won't have to run to the supermarket to pick up toothpaste ever again. Plus you'll enjoy insider perks like Free Access to Vital's Zero Waste Facebook Group is filled with tips & tricks and like-minded people, 20% site-wide discounts, exclusive access to future zero-waste product launches, and free expedited delivery.
10. They're the perfect travel companion (TSA Friendly)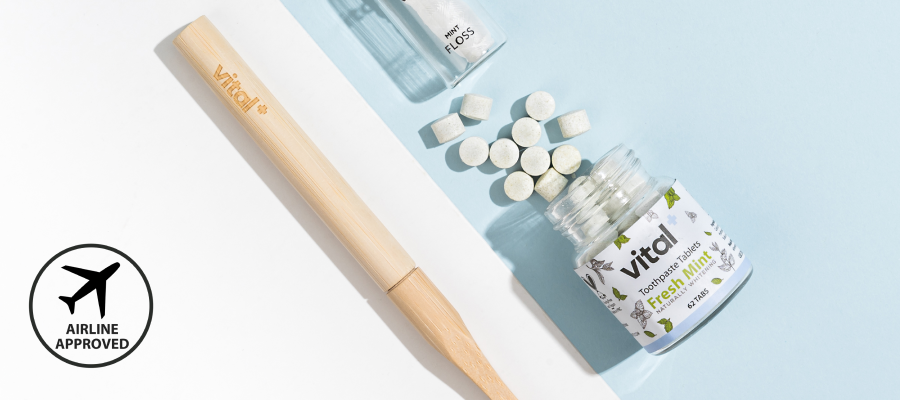 Gone are the days when you had to keep sample size toothpaste for short travel, toothpaste tablets are made without any gel or liquid which makes them TSA-Friendly, that way you can always keep one in your bag to quickly brush your teeth after a meal! 
11. Because You'll Simply Love Them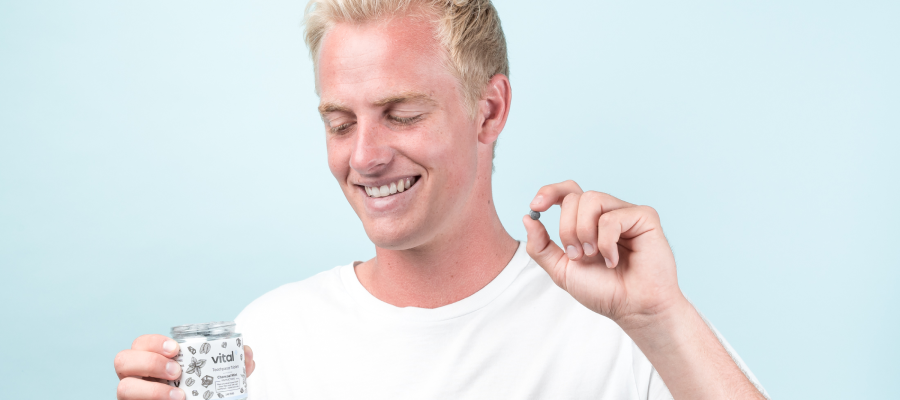 While words can only convey so much, I don't know a single person that said they wanted to go back to polluting the Earth & harming themselves with nasty chemicals. Actually, most people said they would never go back to normal toothpaste after trying out Vital's toothpaste tablets because they couldn't believe an alternative so cheap, so healthy & so good for the planet existed.
Want to start your #ZeroWaste Oral-Care journey today? Then simply click the link below to see amazing offers available now:
Check Availability
Awesome product
Finally my child is happy about cleaning his teeth and noticing a real difference in the colour! Thank you
★★★★★
Stephanie C.
I will never look back.
I tried one other brand of chewable toothpaste tabs. I compromised the taste knowing it was better for the environment and for me. There is no compromise with vital toothpaste tabs, they taste great, dissolve quickly, and my mouth feels super fresh.
★★★★★
Fiona T.
Best nontoxic toothpaste
I've never used a nontoxic whitening toothpaste like this!! It's effective and doesn't burn your mouth. I strongly suggest it!
★★★★★
Rubie P.
Took the stains right off
The stains on my teeth were scrubbed right off with this stuff! I'm allergic to some toothpastes, and this one was gentle enough for me. It also tastes great and looks amazing on my bathroom counter
★★★★★
Shanelle N.
Wish I found this earlier
Besides an oversight of purchasing the tiny bottles, they're wonderful. Bought as a gift for my bestie's birthday. Says she'll NEVER use toothpaste again. Teeth feel clean like never before & actually feel remineralized. She LOVES them !!! Thank You very much VITAL.
★★★★★
Judy A.