A BETTER BRUSH FOR YOU + OUR PLANET
Made From Moso Bamboo
Naturally Antibacterial
Our toothbrush is made from Moso Bamboo, which is naturally grown without the use of chemicals or pesticides.
Soft Bristles
Charcoal + Bamboo Infused
Made with soft, charcoal and bamboo infused polyester bristles, our brush is gentle on your gums but tough on plaque + surface stains.
Half The Packaging
NO PLASTIC, EVER.™
Designed with a detacheable head and sent to you in a kraft box, this brush is made to reduce waste and keep you + our planet smiling.
YOU'VE GOT QUESTIONS,
We've got answers.
Our tabs are formulated without fluoride as many people prefer fluoride-free toothpaste. Instead, all of our products are formulated with Nano-hydroxyapatite (nHAp) which is a non-toxic alternative to fluoride. nHAp is a mineral that is known to restore and strengthen teeth all while reducing sensitivity. It has also been the gold standard for fighting against cavities in Japan since 2013. You can read the study on this star ingredient here.
Fun Fact: nHAp was first developed by NASA in the 1970's for astronauts.
Of course! Our tabs are fluoride-free and safe to swallow (although we would recommend spitting after you brush like any other toothpaste.) Since our product is a small chewable tablet, we do not recommend it for children under the age of 3 years old as it may become a choking hazard. For children under 3, please crush the toothpaste tablets into powder and dip wet toothbrush bristles into powder then brush.
They sure are! Although Toothpaste tablets are a new concept, all of our ingredients are of the highest quality and are scientifically proven to help fight cavities and level up your oral health. No chemicals here!
Yes, our Fresh Mint and Charcoal Mint flavors are specially formulated to whiten your teeth, naturally.
Our subscription is simple. You choose what kind of Tabs you'd like to subscribe to and we'll send you a cool glass jar filled with 4 months worth of tablets for your first order. On the following months, you will receive a 100% compostable refill pouch made to pour into your Vital Toothpaste Tabs jar. You always get free shipping on AUS orders over US$32.
Nope. Our small bottles (non-subscription) are AU$17 and include a one month supply of smiles although you'll save 33%, get free shipping, and help reduce your carbon footprint if you do subscribe. Plus you can cancel anytime!
The 4 month subscription plan to our toothpaste tablets costs US$32 billed every 4 months. You will always get an email reminder before your subscription renews just in case you want to make changes. Our small bottles cost US$12.
Here's what people are saying
Customer Reviews
Tracey J.
I recommend this product
08/10/2022
Toothpaste tabs
Really easy to use and I love the flavour...I get tired of only mint so this was a refreshing change!
Solmaz M.

Australia
I recommend this product
08/10/2022
LOVE the TABS
I LOVE THEM! My kids love'em too! So easy to use, goodbye to squeezing toothpaste tubes! No more plastics and that's the best feeling :)
Lyn P.

Australia
I recommend this product
08/09/2022
Forget the mess
So easy to use and totally mess free - no more gunked up tubes of toothpaste on the bathroom sink and no more straining to squeeze those last bits out of the tube: just a small, neat bottle of tabs of which every one can be easily accessed and used. Great product.
Jesse T.

Australia
I recommend this product
08/02/2022
Different
Seems to make my mouth feel better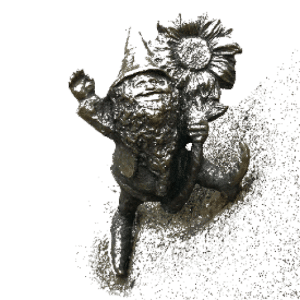 BC
ben c.

Australia
I recommend this product
06/23/2022
Great stuff
Love it.Great to get rid of the plastic.